Island Hopping Langkawi | 2023 Promo - FROM AS LOW RM35
We're officially approved by the Ministry of Tourism Malaysia! You can trust us for a reliable, exceptional travel experience. Explore Langkawi with confidence!
Fleet Of Various Vehicles
Choose from our wide range of vehicles including sedans, MPVs, vans, and buses, available for tours, transfers, and rentals. Get set for a convenient and comfortable journey with us!
Langkawi's Must-Try Activities
Dive into boat tours, thrilling cruises, exciting watersports, kayaking, snorkeling, and more! Chat with us for an epic and fun-filled Langkawi getaway!
We've Got Smiles and Solutions
Lost in Langkawi plans? Fear not! We, the local Langkawi squad, know this island like the back of our hand. Chat with our cheerful customer service for free, and let us show you the real Langkawi!
"Island Hopping Langkawi is arguably the most POPULAR activity on the islands and no surprise as it offers visitors an opportunity to explore some of Langkawi's stunning islets. The islands around the main Langkawi island In other words are known for their verdant jungles, limestone formations & caves, and unique wildlife that roams freely"
Child Rate(3-9 Years Old) for Sharing is RM30
Interested? Follow this 3 Simple Steps
What You Should Expect During Island Hopping Langkawi?
Island Hopping Langkawi
is probably the most popular boat tour in Langkawi. The tour starts at 9.00 in the morning for 4 hours.It covers three islands that include wonderful scenic islands to the south of the main island of Langkawi and eagle feeding where you can watch the marvelous spectacle of many eagles swooping down from the sky to catch their prey on the water. 
The two islands offer plenty of activities including swimming in a scenic freshwater lake, paddle boating, snorkeling from the soft sandy beach, lounging and sunbathing, or just relaxing and enjoying the stunning scenery all around.
The island hopping langkawi tours usually start from Teluk Baru Jetty located in the southern part of Pantai Tengah and before Resorts World or Star Cruise Jetty. So if you are staying at Pantai Tengah or Pantai Cenang areas, the island hopping tours would be very convenient.
Morning is the best time for Island Hopping Langkawi
You can start your morning with the harmonious drive into the edge of mangrove forest. Get ready for the most scenic boat ride to the wetlands where numerous types of greenery and mangrove trees will greet you in your journey. In other words , now is the best time to book for a Island Hopping Langkawi and take pictures of all the wonderful things you see in this place.
Tourists and travelers can even continue their journey by exploring waves that are packed with unimaginable formation of limestone amazingly crafted by the hands of nature. No other place can let you experience seeing the golden sunshine as you gaze up into the sky and as watch those eagles circling around the ultimately majestic skylines. Langkawi is actually a home to three different eagle species.
Explore Pregnant Maiden Island
This is the first island you will be visiting. It takes about 20 minutes to reach this fascinating island from Teluk Baru jetty. A total of 1 hour is given for you to spend here. This includes 10 to 12 minutes one-way walk up the long flight of stairs to go up the mountain and down from the other side to reach the wonderful Lake of the Pregnant Maiden and same way back. So come prepared for this nice trek and carry water bottles. 
This is a wonderful scenic freshwater lake surrounded by mountains that are covered with dense forests. The lake was formed when a large underwater cave collapsed many years back. You will also see large limestone formations. 
Pulau Dayang Bunting is part of UNESCO World Heritage Geoparks.
 Here you can indulge into several activities like swimming at the lake, solar paddle boating (at extra charge), natural catfish spa at designated areas to clean up dead cells from your feet, walk through the forest and see the Miracle Border where the lake is separated from the sea by a thin rocky ridge, or just lounge on the wooden planks next to the lake. 
From the lake, if you look at the mountains at the fringes, you can clearly see an outline of a woman lying on her back who is 6-7 months pregnant, and thus the name of the lake. 
There are paddle boats available here. Each has a capacity of 2 to 3 persons. If you do not plan to swim, then this is a good way of going around the lake and sightseeing. Paddleboat ride costs extra. 
Having enjoyed Dayang Bunting island and the lake for about 40 minutes, you will walk back to the island jetty to get back to your boat. The next stop is Pulau Singa Besar. 
Eagle Feeding Activity at Pulau Singa Besar
Langkawi Eagle feeding is a must activity when you take the island hoping Langkawi Tour. The feast begins as the boat circling around while revving it's engine. This is to make sure the chicken skin to be scattered around and the eagles will flying around and snatch the floating chicken skin.
The reason why the eagle is often around when they hear the revving boat engine is because, the fishermen often discard small fishes caught in their nets, which made for easy pickings for the eagles.
If you are lucky, there more than hundred eagle waiting and will have some hunting 'show' for the tourist. The most anticipated bird in the mangroves of Langkawi's mangroves among bird enthusiasts is the Brown-winged Kingfisher (Pelargopsis amauroptera, Burung Pekaka Emas Bakau). Near-threatened bird of Langkawi, Malaysia and Red Eagle or Brahminy kite.
Red Eagle or Brahminy kite nowhere to be found accept in Langkawi, Malaysia, Indonesia and Australia. This is one the reason a nature's lover have to come here and catch a sight of The Red Eagle of Langkawi during mangrove tour langkawi.
Relaxing at White Sandy Beach of Pulau Beras Basah
This island is the last stop for the island hopping langkawi tour. The name literally means "Island of wet rice". This is a picture perfect island with far reaching views of the sea and wonderful soft white sands. It's a great place for the beach lovers and swimmers. There is a stall that offers banana boating, jet skis, Parasailing and also beer and some snacks.
If you love snorkeling, you can rent a snorkeling gear from the kiosk on the island. It going to cost RM15 per set. However, don't expect too much when you snorkeling here as compare to 
Pulau Payar Snorkeling
. Sometimes due to the passing boats, the water gets murky and the water visibility could drop to a meter or so. This is when snorkeling won't be ideal.
 The island is an excellent place to relax. You will get about one hour here. So after a tiring day under the scorching sun, if you just want to lounge and relax, find one of the many shady trees and enjoy the views as the gentle breeze flows. Otherwise, take a stroll along the old pier at the island.
I would suggest that you bring your own food and beach blanket if you plan to do a picnic here. Note that there are plenty of monkeys around who will be constantly targeting your food. So be careful and do not go near them or instigate them in any way. The monkeys often pull the rubbish out of the beans and make the area quite dirty. Due to heavy tourist flow, the island and the beach can get quite crowded at times.
After about an hour at Pulau Beras Basah, you will head back to the Teluk Baru Jetty and then back to your hotel.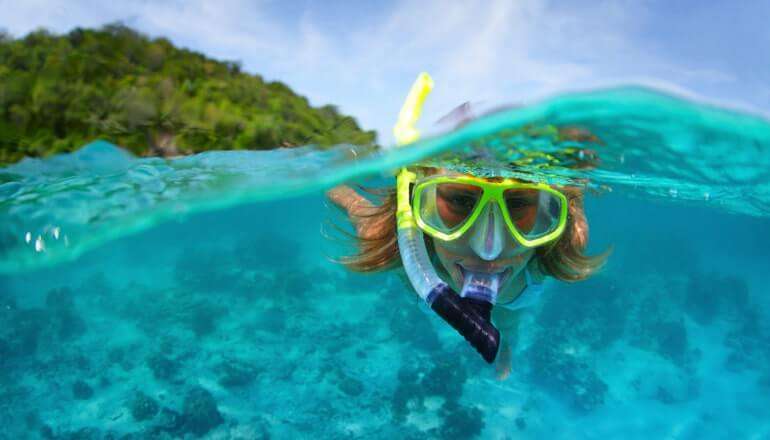 How To Move Around In Langkawi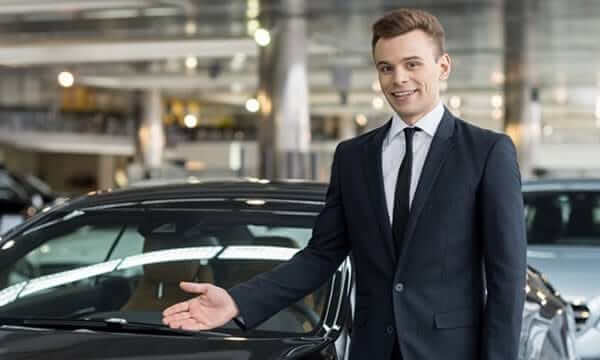 Private Chauffeur Service
If you are looking for the best company that can offer you with unbeatable Langkawi International Bubble packages and rates, we are the company you are looking for. Feel free to contact us anytime if you wanted to avail any of our services.
We wish to inform you that our services are designed having your convenience and happiness in mind. We are available round the clock to answer all your queries and to provide you with the most needed assistance.
Above all , You can reach us by phone  or send us your email . We are more than willing and happy to assist you in your needs for quality Island Hopping Langkawi. Call us now!